Transport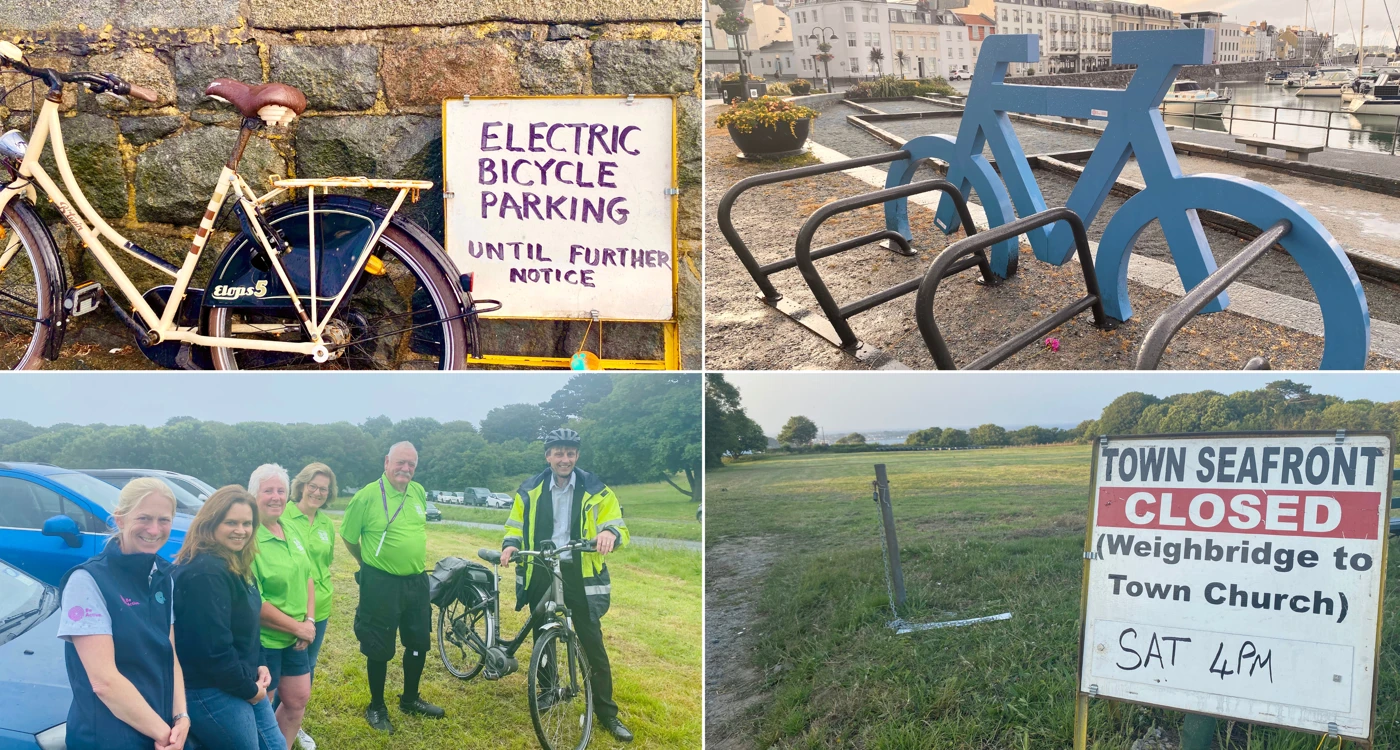 Park & strides, extended cycle parks, special walking routes for visitors, and free buses are all part of plans to try to reduce traffic congestion during the upcoming NatWest International Island Games.
The island is going to be at full capacity, with virtually every accommodation bed taken by the thousands of athletes, team officials, and supporters. Reduced speed limit zones of 20mph will be in place around key Games venues to make it safer for everyone, especially pedestrians and cyclists. 
The organisers of the Games are promoting active and alternative travel options to keep the island moving. A free park & stride will be set up in the field at the top of Le Val de Terres for the entire week of the Games. There will also be additional park & strides for the opening ceremony and on the last day, at Ladies College, Sir Charles Frossard House, and Beau Sejour.
Please click on the green links below for further information.
Travel details are shown under each venue with details of buses, cycle routes and walking routes.
Several events will require some road closures. Please click to view full details of the closures.
The public bus regular services from CTPlus will be free during the games, making transport easier for islanders and visitors, starting the day before the games on Friday 7th July, and continuing until the end of the games on Friday 14th July. 
For bus timetables and live tracking, please visit buses.gg.
Visit the dedicated Island Games Travel page for bus updates and diversions during Games week.
Download the buses.gg app to keep up-to-date. 
Special Games Route buses will operate three rotational loops between sporting venues and accommodation. These buses will only be for those with accreditations including athletes, team officials and accredited media. Please view all of the information about the Games Routes and useful links here.
A transport hub at the new Perrot Court Sixth Form Centre at Elizabeth College will be mission control for the fleet of minibuses, coaches, and cars that will move teams around. This call centre will open from 8am till 10pm.
Transport hub tel: 01481 720213